"Do you eat to live? Or live to eat?"
This is one of those questions the majority of us have read about or heard somewhere. Obviously, one would prefer the first while the others fall in the latter. Now, If you fall in the latter category and are a foodie like me(the one writing this), well, you are in for a treat. Not a real one, the figurative one. (I know how a foodie's mind work)
This blog/article is about "Why Onrez is a treat for every foodie in the UK."
Let's start it straight away. Onrez is fantastic, especially for those who love exploring and eating at various restaurants around the UK. And, there are a few reasons behind me saying that.
1. You find new places:
As the food is an integral part of our life, all us foodies love to discover new restaurants & try out new cuisines, don't we? Onrez made this easy for us. With Onrez, one can search for restaurants nearby. One can also search based on the cuisines they want to try out.
Moreover, if one doesn't have any idea on what to try or have some preferences, categories on Onrez site does come in handy. Restaurants are categorized based on different occasions. Cards of "Popular restaurants", "Romantic restaurants", "Power Business Lunches", "Breakfast & Brunch", etc. are found on the website. Just choose the occasion and explore the best restaurants.
Every foodie will agree with this: "Exploring comes before Eating", and there's where Onrez shines.
2. Everybody gets a say:
One of the reasons why Onrez is trusted throughout the UK is because Everybody gets a say. On Onrez, when you explore any restaurant, you can see the start ratings & feedback from the previously-been-there food lovers.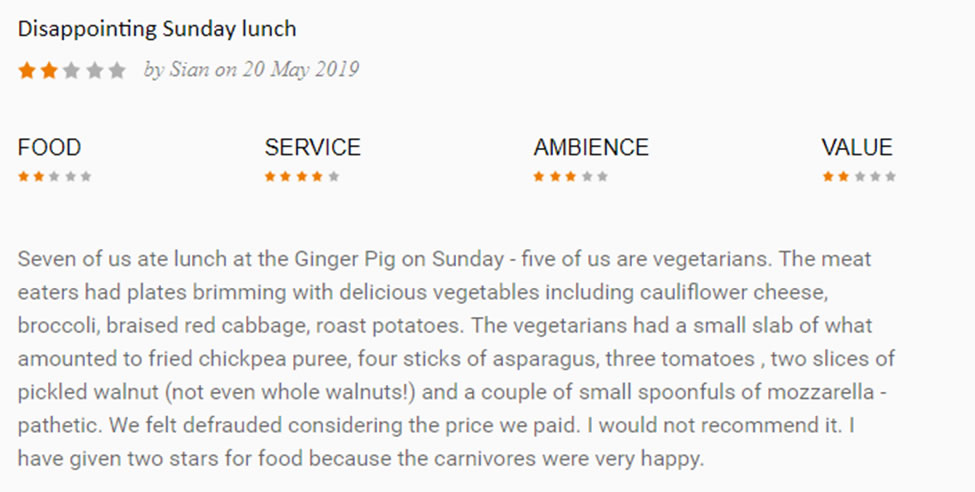 One can find out other people's thought about the restaurant in the context of the quality of food, overall service, the ambience, and is it worth it to try there or not. These ratings & feedback assures that you aren't going to have a terrible time at that restaurant. Also, add your feedbacks on Onrez after you have enjoyed your dishes-- Kind of a 'pay it forward' for your foodie bros.
3. You get to see their menu beforehand:
There's a high chance that you didn't search by cuisines and instead just explored through the listed restaurants. Therefore, checking the menu for whether your favourite dish is in there or not becomes vital, because, at the end of the day, you want your favourite cuisine on the table more than a 5-star feedback eatery.
Here, as well, Onrez helps. With every restaurant listed on the site, you get to see what dishes they have to offer. If you like what you see on the menu, then only it's a green signal. Also, if you are tight on budget, checking on the right side of the Onrez-menus would be a wise choice.
4. You can reserve your table:
This is the best part for us foodies. I have lounged in the waiting room several times, and I can say it doesn't feel good while others have delicious food. Onrez has sorted this out as well. WIth Onrez, in addition to finding a perfect restaurant, one can make reservations as well. Just pick the number of guests, time, date, and restaurant of choice beforehand. Book your table & Enjoy.
All in all, Onrez is a comforting, exciting, and perfect website on the internet for the people who love food & want to try it in the United Kingdom.